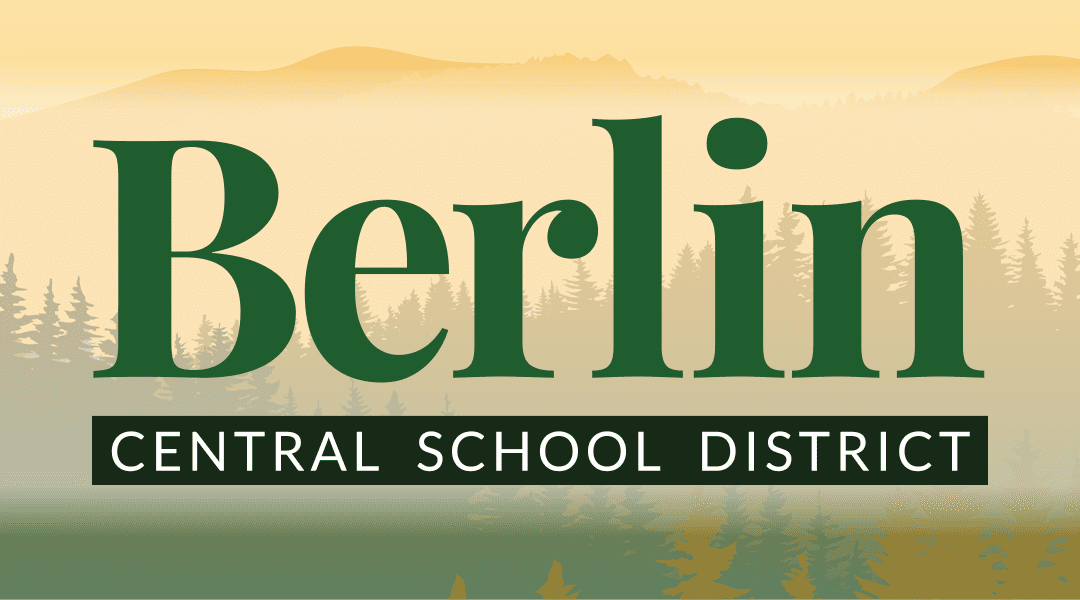 A precautionary boil water notice has been issued by the Town of Berlin which includes the Berlin Elementary School. This does not impact the Berlin Middle High School. All water fountains at the elementary school have been unplugged and "Out of Order" signs have been placed on each fountain. Bottled water will be provided for drinking and available at the school during this precautionary boil water notice. More information here.
Spirit ► Integrity ► Environment
Berlin Elementary Librarian Ms. Jennifer Mitchell and Middle High School Librarian Ms. Jennifer Overocker attended a "Showcase of Excellence" conference for all Questar III Regional Librarians on December 5th. Ms. Mitchell along with seven regional librarians, gave presentations about tools they feel have enhanced their School Library Programs. Read on here
read more
The Berlin Middle High School's Music Department is excited to announce its First Annual Holiday Fest! THIS SATURDAY, December 9th 10 AM – 3 PM at the Berlin Middle High School. Find more details here.
read more
Save the dates! Berlin Middle School Winter Concert 12/6/23 and High School Winter Concert 12/13/23. More details here.
read more
Berlin MSHS Student Council and BES Ambassadors are excited to announce their 2023 Canned Food Drives! Find out more here.
read more