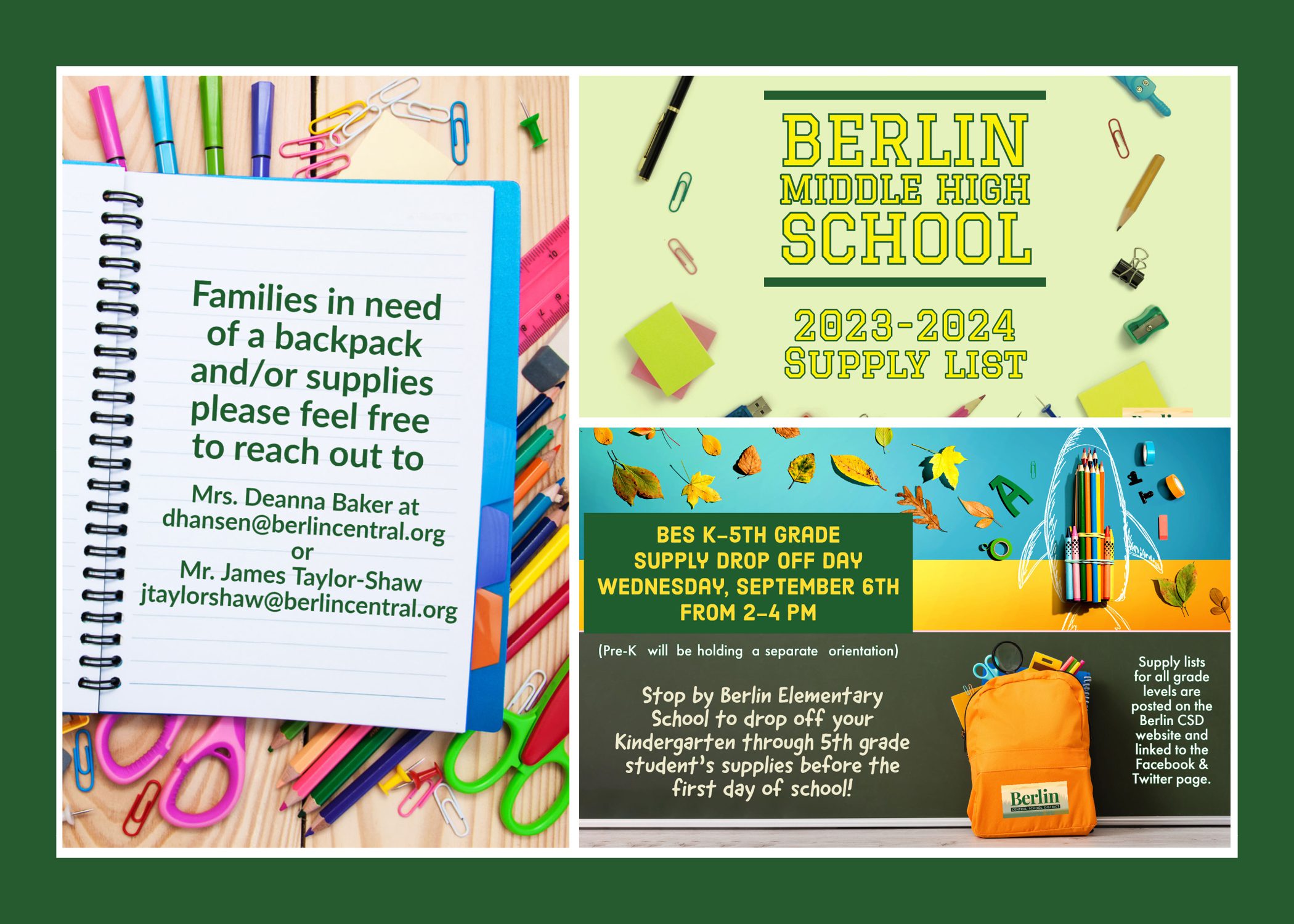 A PDF version of each list has been added to the Berlin Middle High School supply list page for the 2023-2024 school year here https://berlincentral.org/2023/08/04/bmhs-2021-2022-school-supply-list/
Berlin Elementary School Supply Lists
https://berlincentral.org/2021/08/23/bes-elementary-school-2023-24-supply-list/
Families in need of support with backpacks and or supplies please feel free to reach out to Mrs. Deanna Baker at dhansen@berlincentral.org or Mr. James Taylor-Shaw at jtaylorshaw@berlincentral.org.
Berlin Elementary School Announces K-5th Supply Drop Day! Wednesday September 6th from 2 pm -4 pm! More information on the flyer attached.