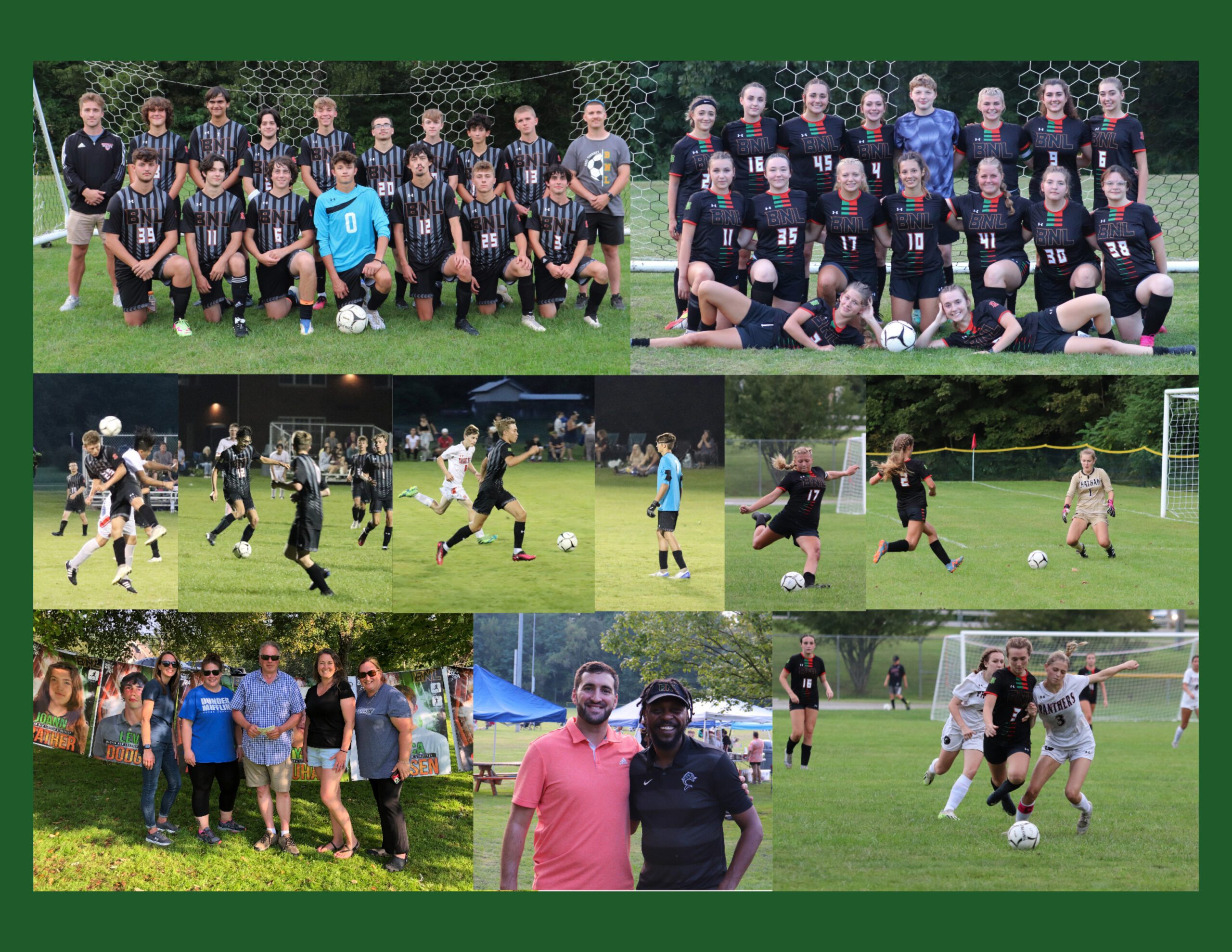 The BNL season is underway and Athletic Directors McFall (Berlin CSD) and Brown (New Lebanon CSD) want to thank all the student-athletes, families, fans and BNL Booster Club for all their support over the last few weeks. It was especially evident when so many came out to the annual Varsity Soccer Tournament 9/7-9/10, to support the student -athletes, and all those who helped the BNL Booster Club by giving a hand during the weather issues as well as throughout the event. Special shoutout to BNL Booster Club Officers Co-Presidents: Candace Hudson and Shannon Gardell, Treasurer: Kathryn Hart and Secretary: Nicole Radliff!
Big thank you to Alan Stuart of The New Scrub Board Laundromat & Car Wash, Inc., in Stephentown who came out to cheer on the BNL Varsity Soccer team and donated $500 to the BNL Booster Club.
It was wonderful to see the BNL Community engaged in support of the student-athletes. We hope to see the amazing support continue throughout the school year. Go BNL!!!!
photos: BCSD Communications