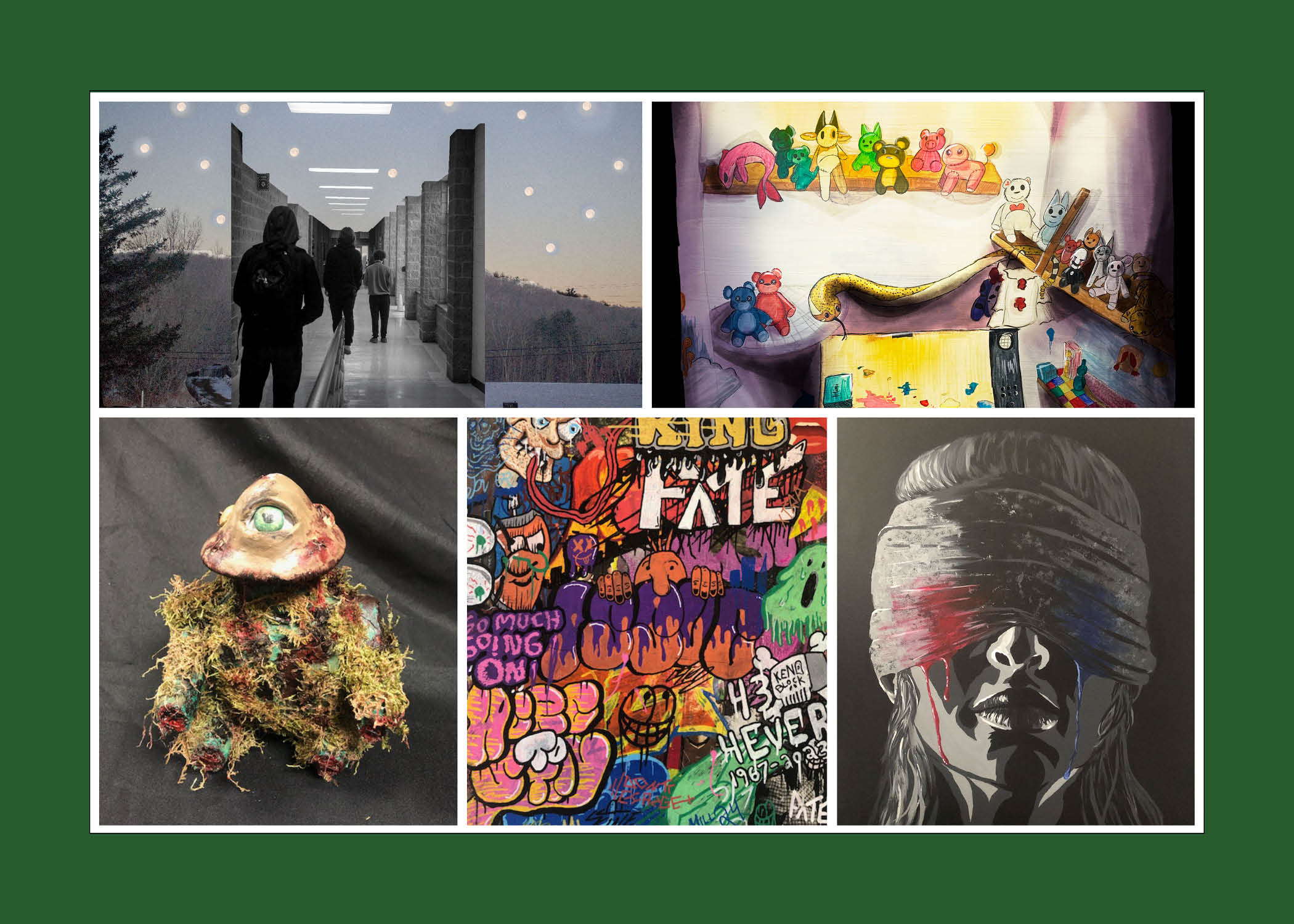 HUGE congratulations are in order for 5 Berlin High School Artists! Daniel Rivera (Grade 12), Isabella Berrios (Grade 11), Madison Lenyk (Grade 11), Curtis Hurd (Grade 10) and Ethan Saunders (Grade 11 – for the second year in a row!) were all accepted into the 24th Annual High School Juried Regional Art Exhibition. This exhibit is one of the most prestigious in the Capital Region. Their artwork was chosen out of 573 pieces of art from 28 area high schools!
Wish these 5 luck as they compete for awards and prizes during the reception on
March 24th at the Albany Center Gallery!
While the reception is just for participants and their families, the public is welcome to visit the Gallery from March 25th – April 22nd during regular business hours to view their work.
Congratulations again to Danny, Bella, Maddy, Curtis and Ethan! We're so proud of you! – Ms. Colbert and Ms. DeCelle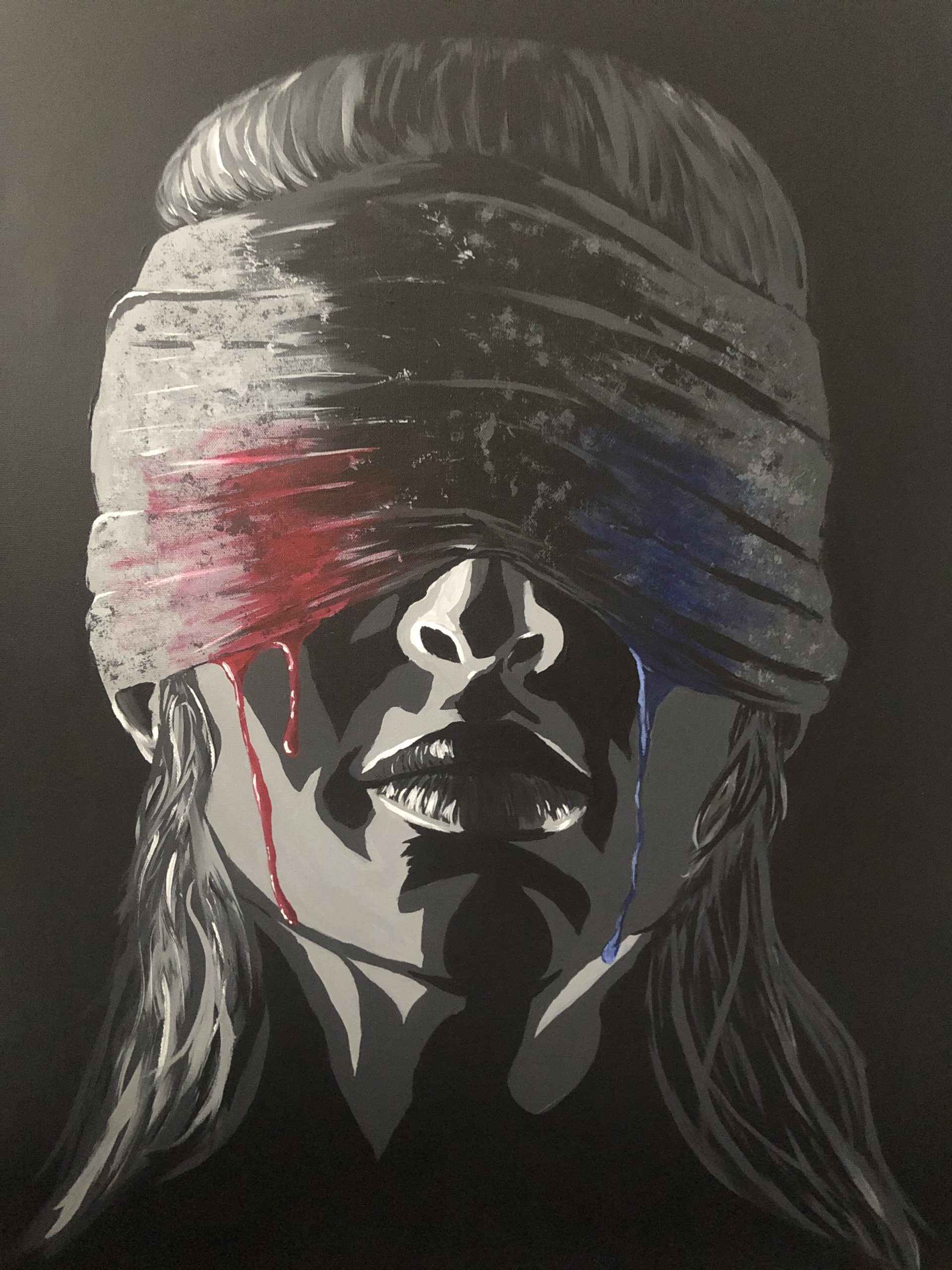 Danny Rivera, "Tears of Miss Justice: Mourning a Broken System," Acrylic on Canvas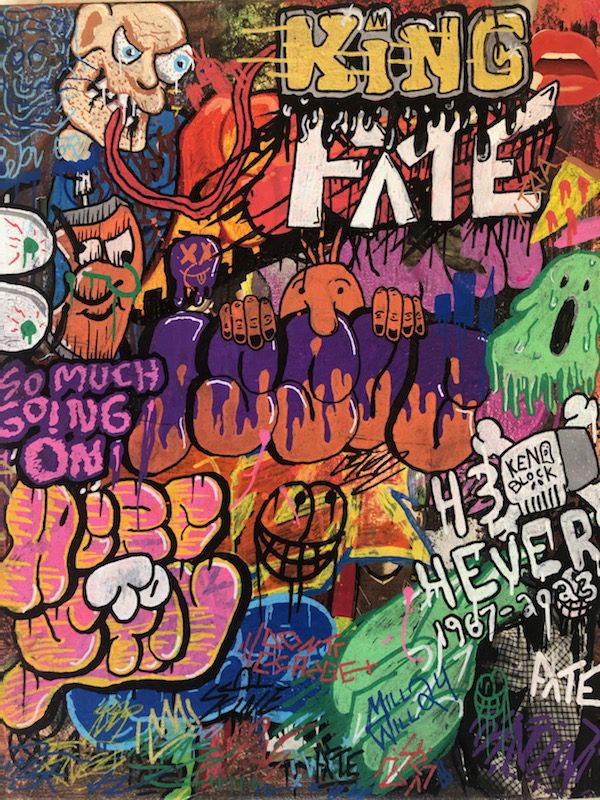 Ethan Saunders, "Graffiti Stream of Consciousness," Acrylic & Paint Marker on Canvas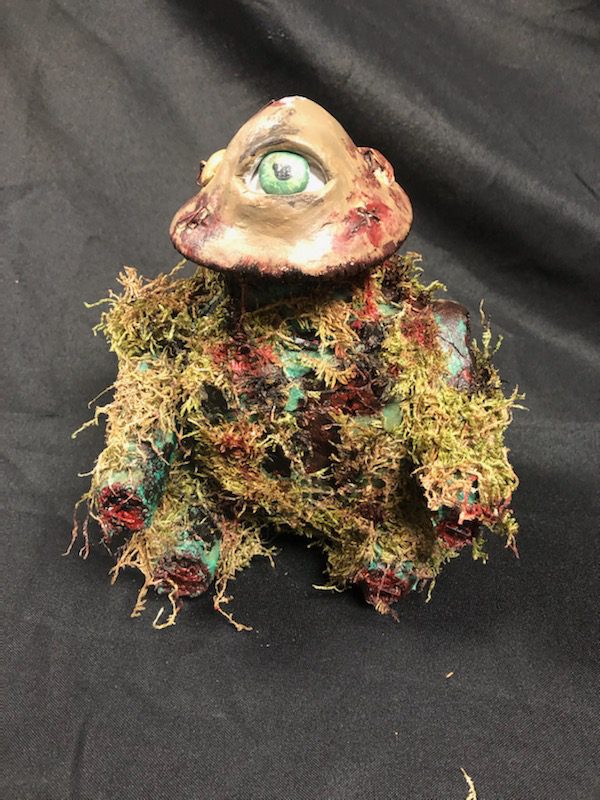 Isabella Berrios, "Parasite," Mixed Media Sculpture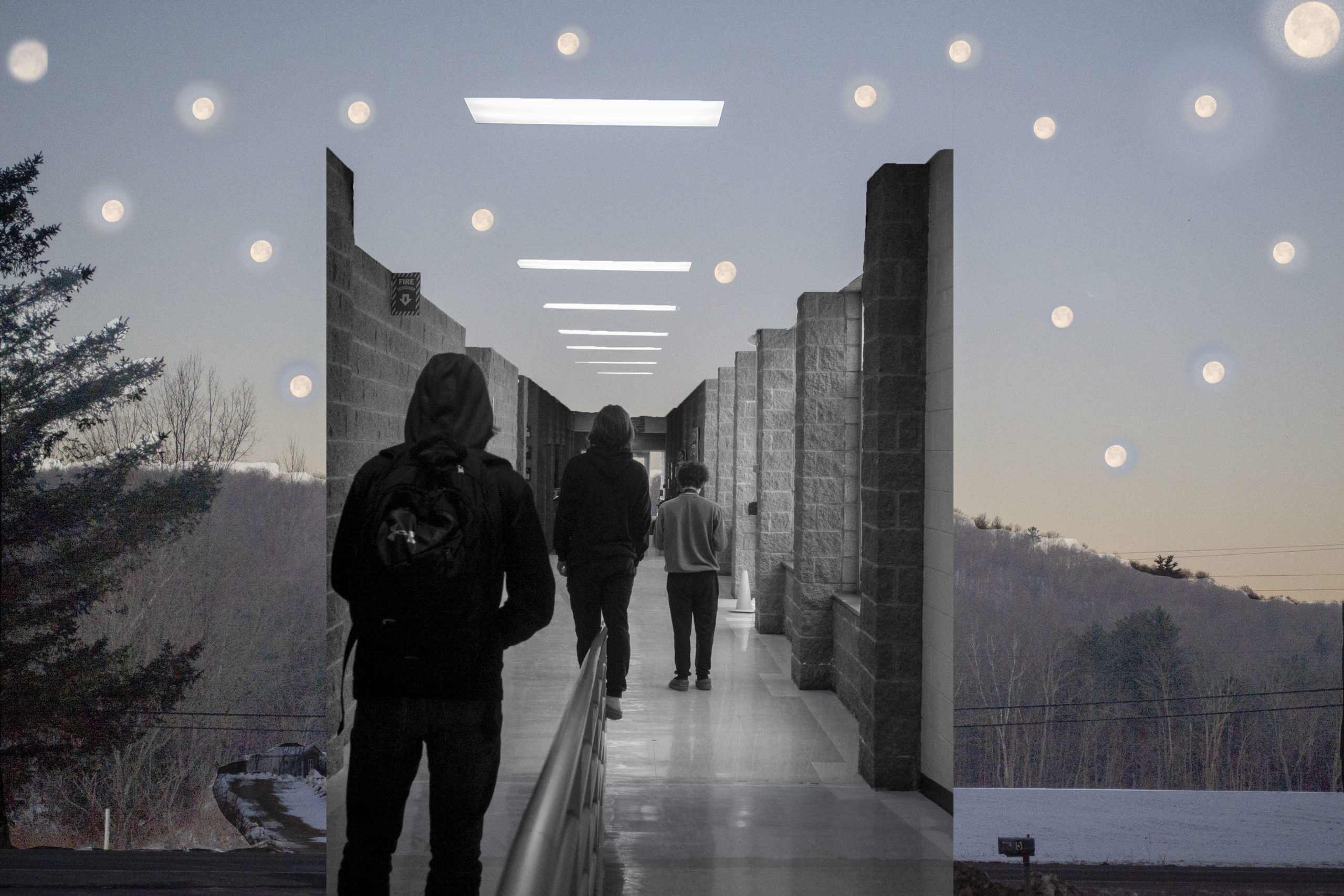 Curtis Hurd, "Moonwalk," Digital Photographic Collage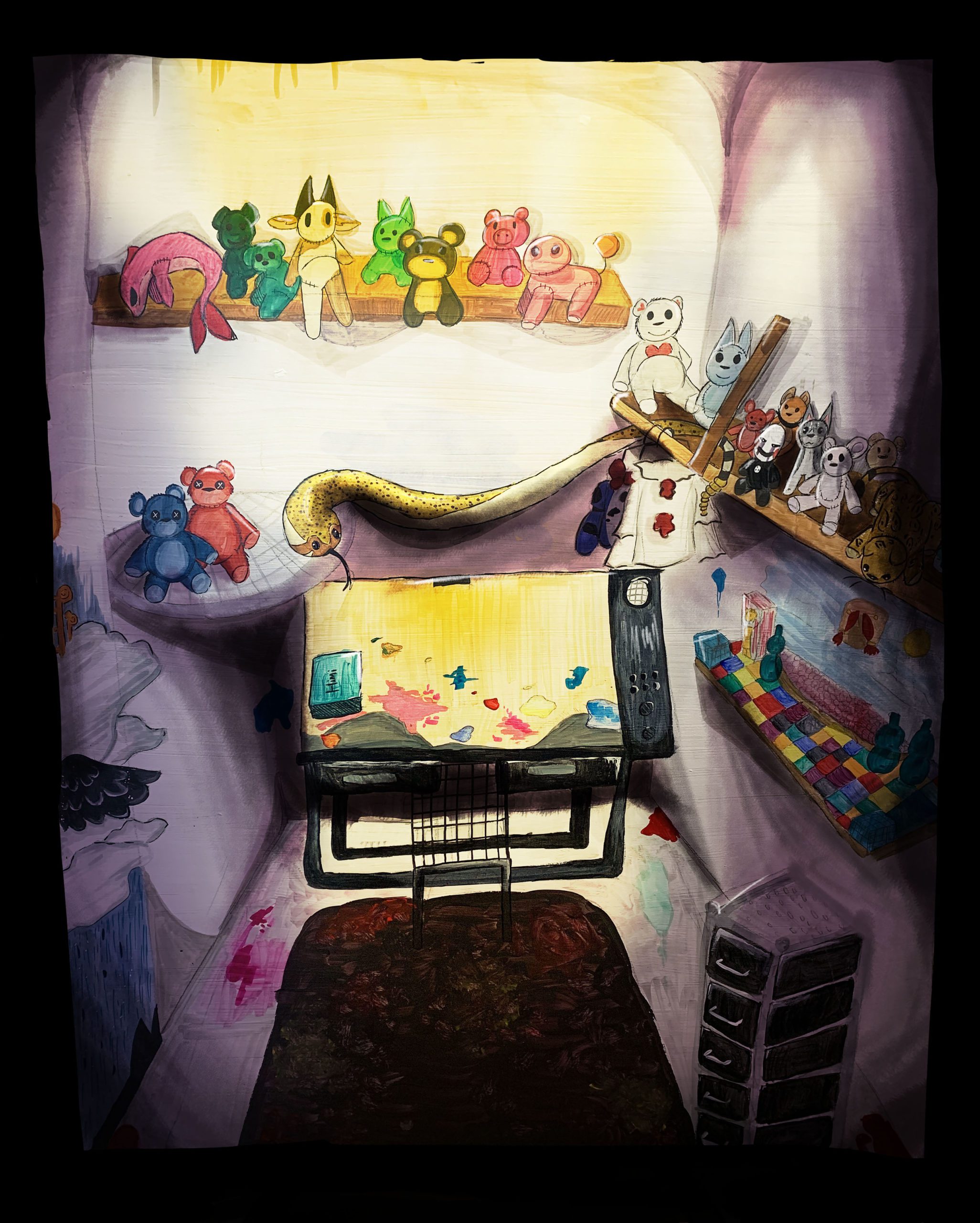 Madison Lenyk, "Closet," Mixed Media: Acrylic & Digital Painting