On April 16, the Berlin Central School District Class of 2020 arrived at the Berlin Middle-High School parking for the announcement of the "Top 10" with a twist. To maintain social distance, students and families backed into specially marked senior parking spots with signs for the seniors and families. These were a gift from Berlin CSD and a way for families to highlight their extraordinary seniors from home. 
Principal Dr. Cathie Allain, Director of Curriculum, Instruction and Assessment Mr. Fred Hutchinson and High School science teacher (and photographer) Mr. Bill Lawrence welcomed the seniors and their families as they rolled into the evening announcement. 
Dr. Allain wanted the event to be a shared experience for the seniors highlighting all seniors and the incredible fortitude they have shown through this very difficult and unprecedented time. It was also an opportunity to wave hello to their classmates, beep their horns in celebration and show their Mountaineer spirit.
"I am proud of all of the students in the senior class. This class is a talented, athletic, creative and highly intelligent group. I am proud of each and every one of them and their accomplishments,"  said Dr. Allain, who held a megaphone at the center of the parking lot in an effort to reach everyone in their cars.
This year's top ten twist was a tie for Valedictorian which meant the Class of 2020 had a top 11.
Congratulations!!
"Top Ten" with a twist
10-Roman Kane
9-Collin Douglas
8-Cody Hunt
7-Christopher Pascucci
6-Flavia Muller
5-Jacklyn Hicok
4-Heather Hughes
3-Makenna Jansen
Salutatorian-Selena Bierwirth
Co-Valedictorians-Katherine Lockett and Jackson Flowers
For those seniors who were unable to make the evening's event, please contact Dr. Allain for a senior sign and stay tuned Class of 2020 for more ways to celebrate all your incredible accomplishments on Schoology and the district website.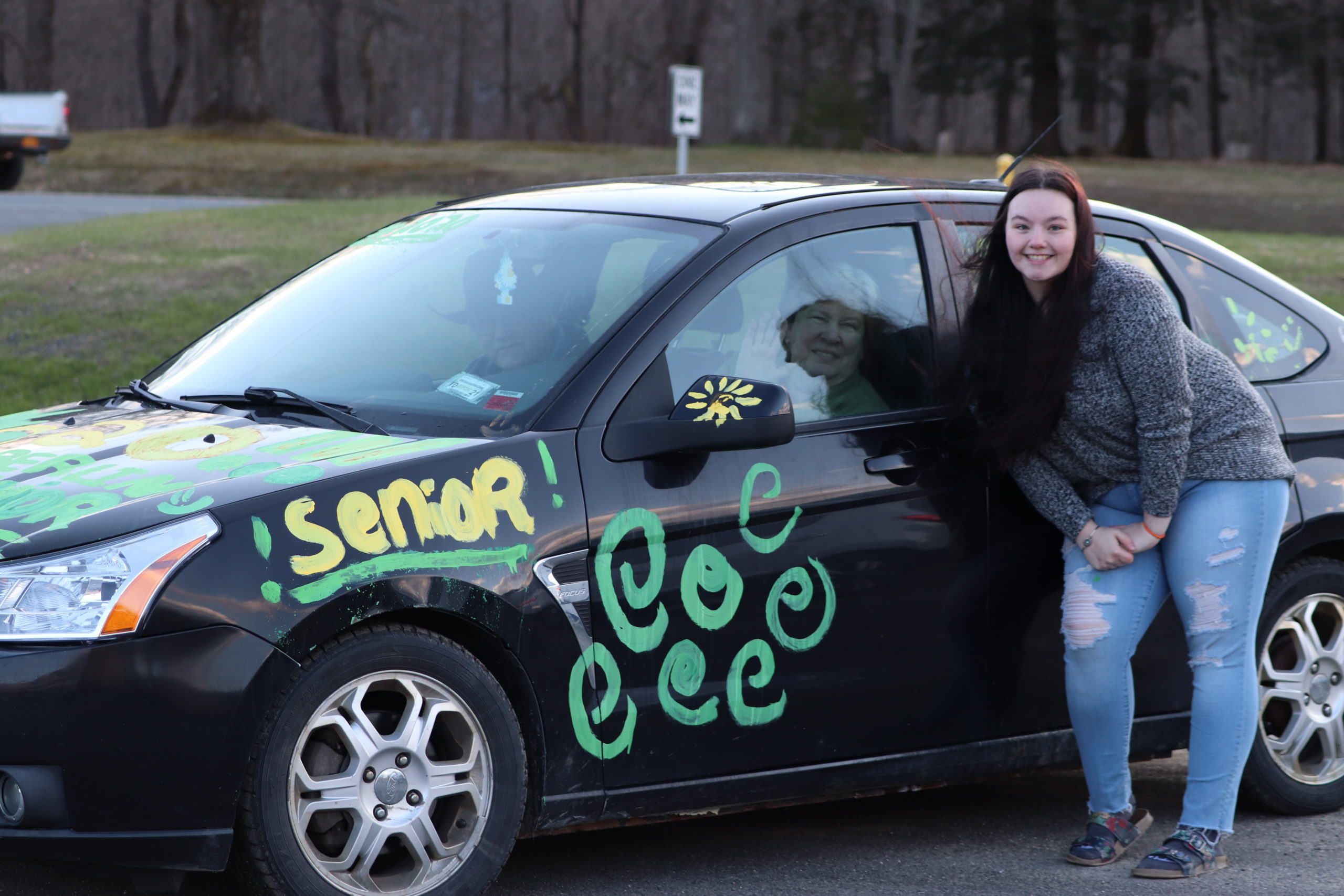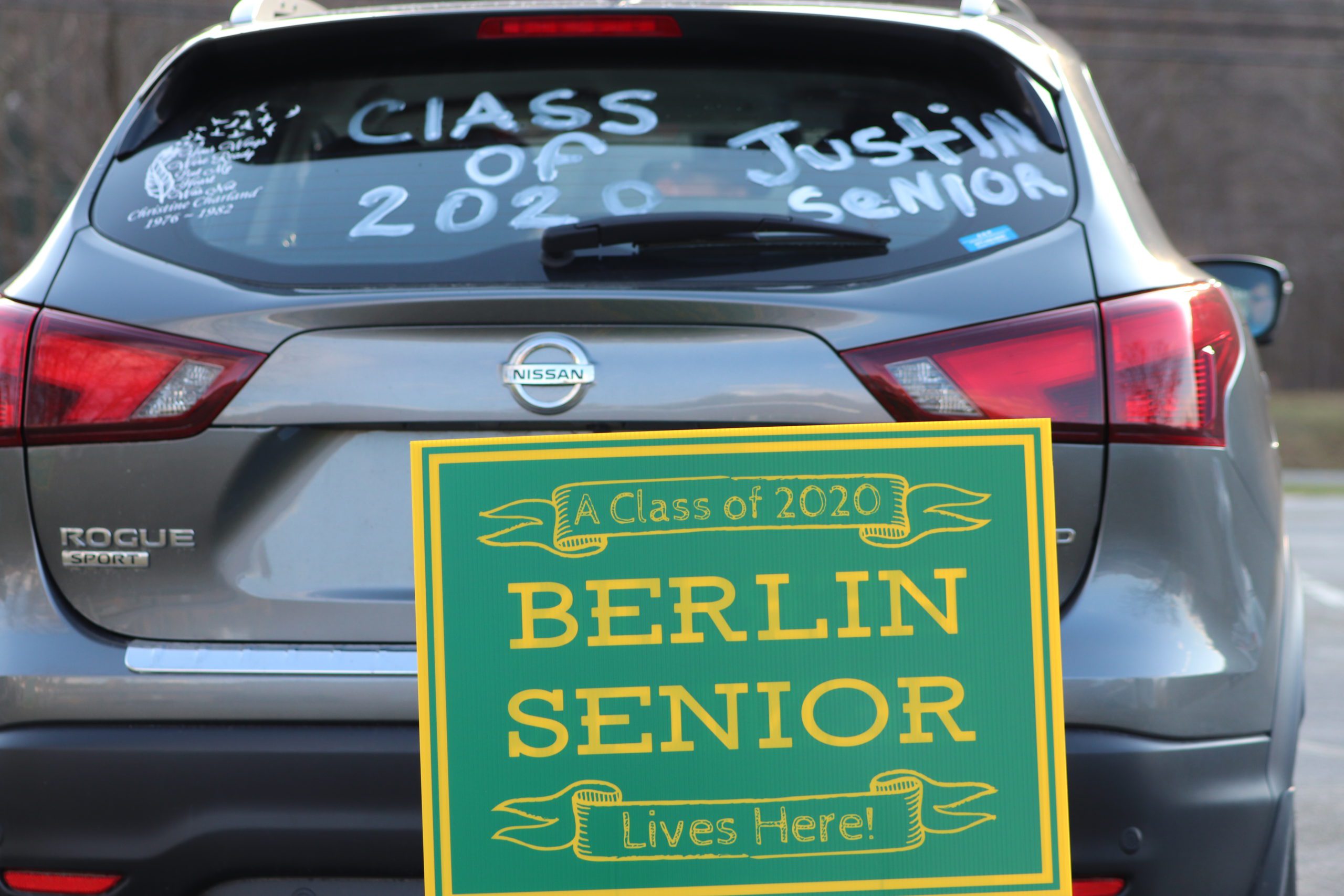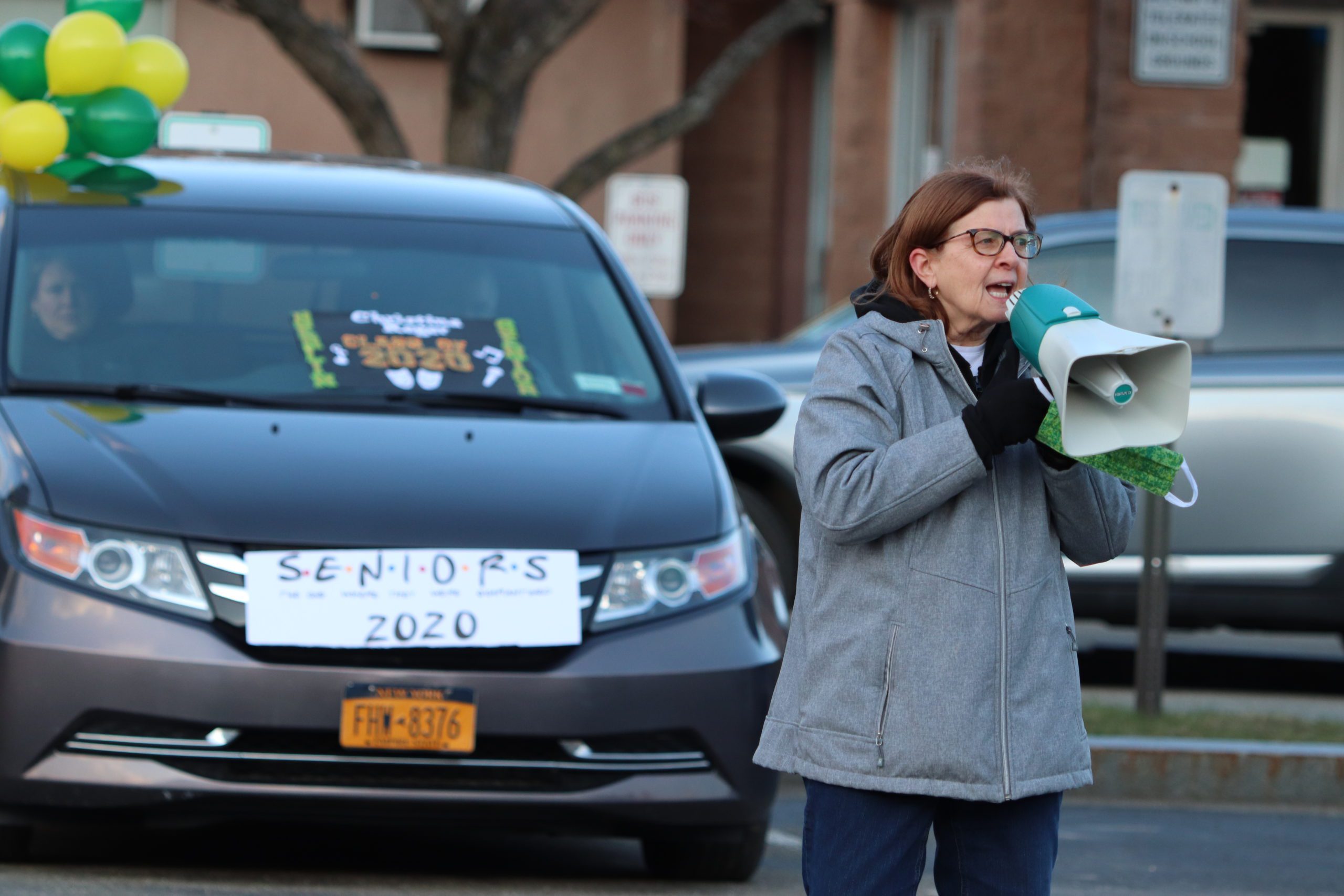 See all the photos from the event on Facebook: