Berlin Middle High School 

Gymnasium Livestream
New Lebanon Jr./Sr. Gymnasium Livestream
BNL Swim Meet Livestream
BNL Athletics Schedule 

Winter 2023 – 2024 BNL Coaches
Bowling
Modified Girls Basketball
Varsity Boys Basketball
Jason McFall- jmcfall@berlincentral.org
Alex Smith-  alexsmith72205@gmail.com
JV Boys Basketball
Alex Smith-  alexsmith72205@gmail.com
Jason McFall- jmcfall@berlincentral.org
Modified Boys Basketball
Mason Hitchcock- mason.hitchcock@gmail.com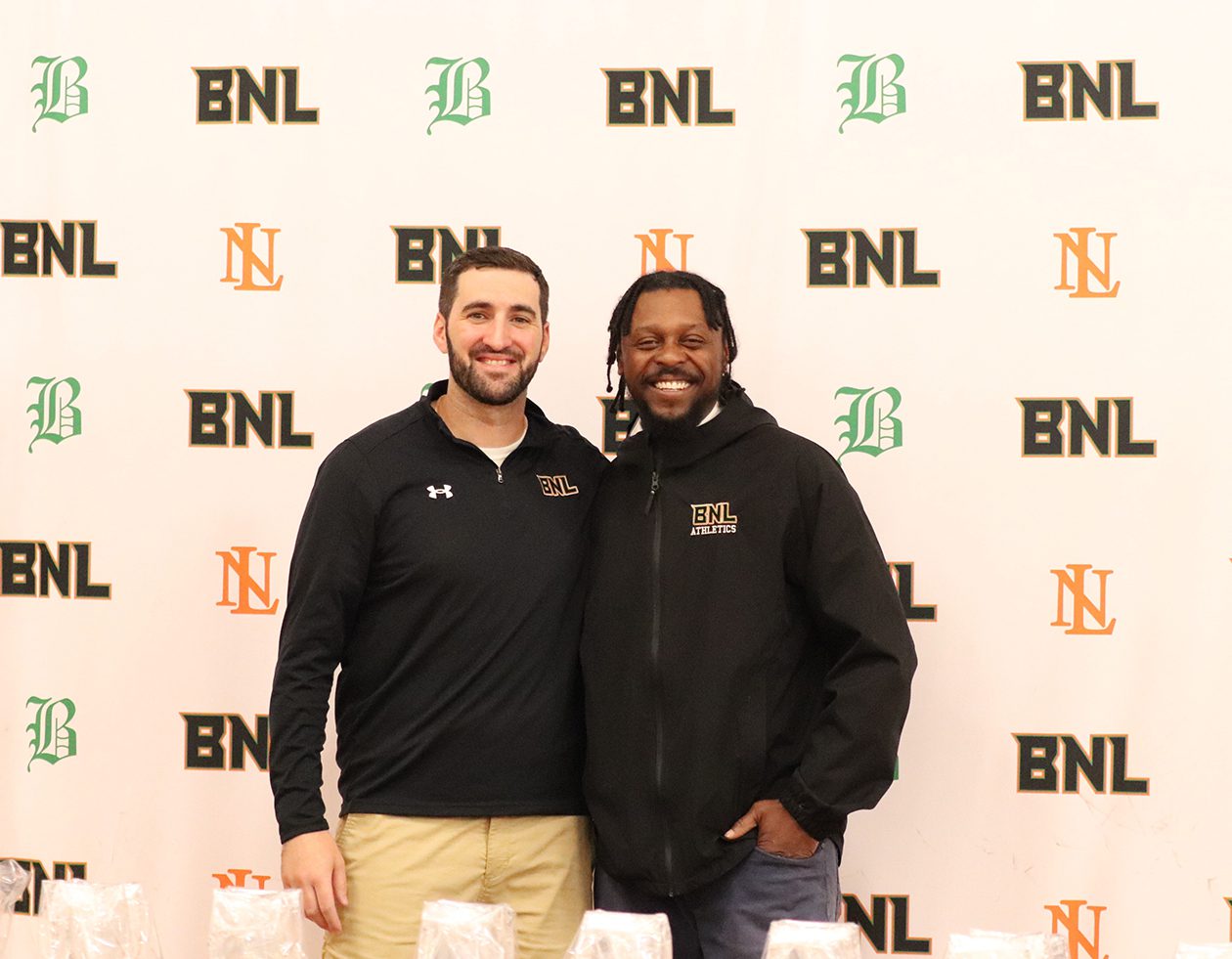 BNL Athletic Directors Jason McFall (r) jmcfall@berlincentral.org and Corey Brown (l) cbrown@newlebanoncsd.org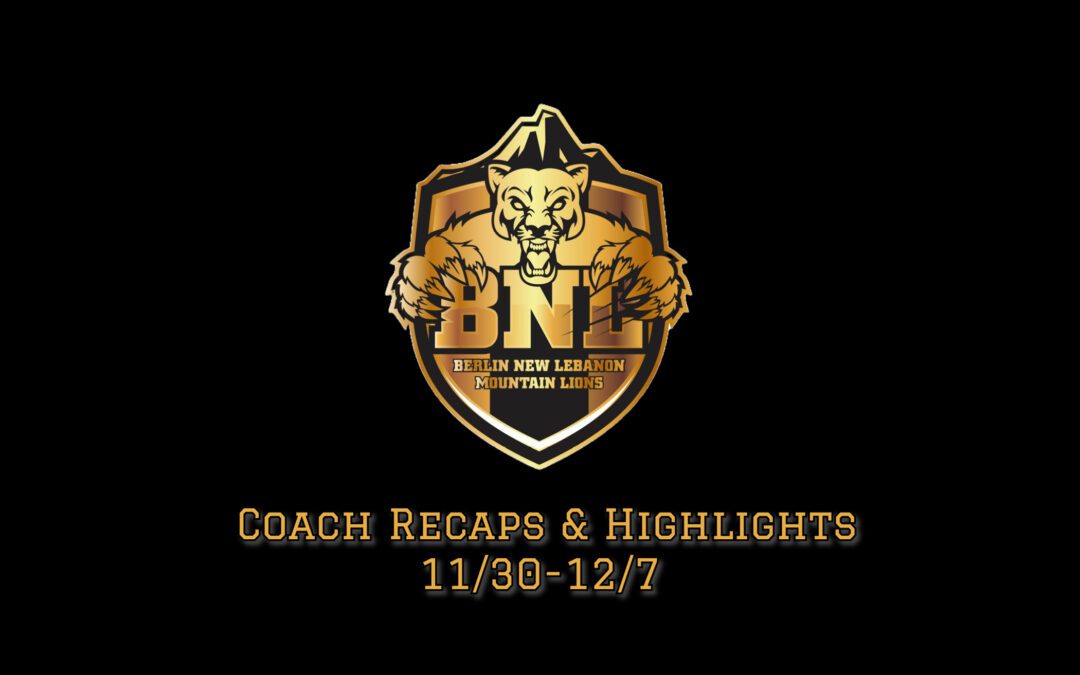 Please find a round up of 11/30 – 12/7 BNL coach recaps and highlights here. Weekly round ups will be posted on the website Fridays. For daily updates stay tuned into our Facebook page.
Transportation/Shuttles
Practices in New Lebanon:

Berlin students will take the NL shuttle bus at 3 pm from BMHS to NL. They will be transported back to BMHS at approximately 5:30pm and will need to be picked up from BMHS.

Practices in Berlin:

Berlin students will be able to take the 5 pm late bus home if needed. Sign up for the late bus is in the cafeteria during lunch period and BEFORE 2 pm.
New Lebanon students will take the NL shuttle bus to and from BMHS.

Shuttle from NL:

Departs- 2:45  Arrives- 3:00

Shuttle from Berlin to NL post practice:

Departs- 5:05  Arrives- 5:20

Bowling Transportation:

There will be transportation to Hoosick Falls BBQ for bowling, but no transportation back to the schools.
Students must be picked up at Hoosick Falls BBQ at 4:45pm.
BNL Letters and Announcements

Mr. Jason McFall
Berlin Central School District
Athletic Director and Adaptive Physical Education Teacher
The Berlin Central School District is pleased to welcome Mr. Jason McFall (aka Coach McFall) as the district's Athletic Director and Adaptive Physical Education teacher.
Coach McFall has been in the education field as a coach and or administrator for 25 years. McFall will be joining the Berlin Administrative Team as the district's Athletic Director for the BNL Athletics program. He will also be part of the district's teaching staff: coaching/teaching strength and conditioning to high school Mountaineers, teaching an Adaptive Physical Education class at the elementary level  and working to develop an extracurricular pass/fail intramural program for 6th grade Mountaineers.
Learn more about Coach McFall in his own words here

Berlin/New Lebanon Booster Club
As part of our continued sports mergers the Berlin and New Lebanon Booster Clubs have made the decision to merge into one unit to service all interscholastic athletics.  As part of their efforts to communicate with families they have developed a Facebook page.  The title of the page is Berlin-New Lebanon Athletics Booster Club and the handle is @BerlinNLBoosterClub.  The page contains a wide variety of information and we encourage all parents to check out what's available.
https://youtu.be/4yJKr9XAHNc
Wasaren League Information
Wasaren League School Locations
Wasaren League Baseball  & Softball Field Directory
Officials' Retroactive Payment 
If you are an official seeking retroactive pay, please download the officials' claim form and submit to Charles Paravella via mail.  Please do NOT e-mail or fax form as we are required to have an original signature.
If you have any questions, please contact the Athletics Department.
ARCHIVED BNL NEWS and INFORMATION
Media Coverage of BNL Athletics