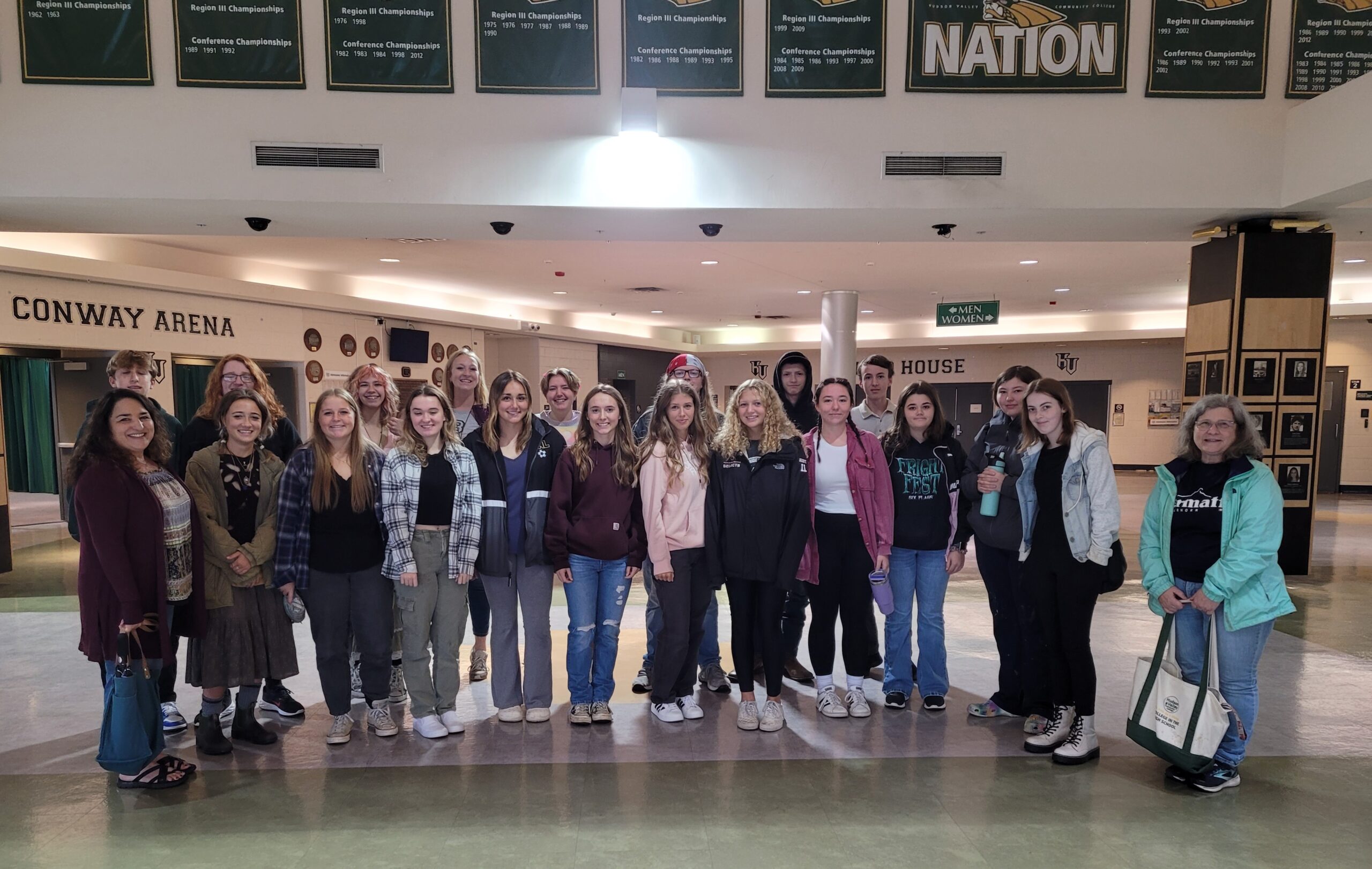 BMHS Mountaineers taking College in the Classroom through Hudson Valley Community College, a dual enrollment program, are visiting HVCC today. BMHS' Ms. Wetmore, Ms. Thibeau, and Ms. Cleary took the students to HVCC to pick up college IDs and to tour the facilities they can utilize while enrolled.
Berlin High School teachers teaching these courses in district have had their course curriculum approved by HVCC. Students enrolled in HVCC Spanish with Ms. Day, Precalculus with Mr. Cornell, Digital Electronics with Ms. Wetmore, Art History with Ms. Colbert and US History with Ms. Thibeau, all receive college credit at the completion of their course.
If your BHS Mountaineer is interested in any of these courses for next school year please make sure to reach out to your school counselors. Ms. Harrison, Counselor (last names A-J) rharrison@berlincentral.org or Ms. Cleary, Counselor (last names K-Z) ​mcleary@berlincentral.org
​Go Mountaineers!!
​photo courtesy of Ms. Wetmore