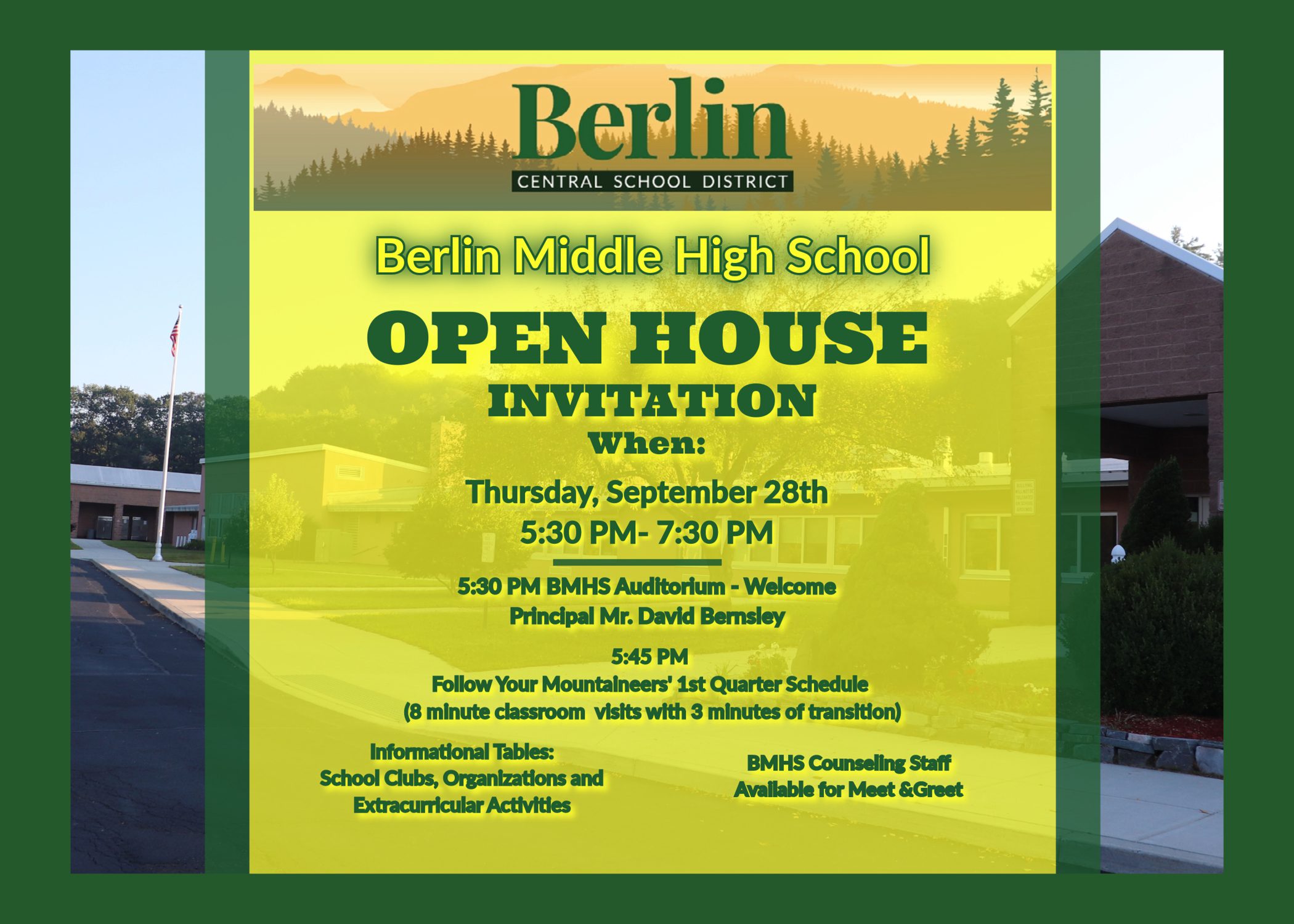 TODAY Berlin Middle High School at 5:30 pm!
Today, September 28th, Berlin Middle High School Principal Bernsley and Assistant Principal Ferullo along with the middle and high school staff would like to invite all BMHS Mountaineer Families to Open House from 5:30 PM – 7:30 PM!
The evening will start in the BMHS Auditorium at 5:30 pm with a welcome from Principal Bernsely.
Parents/Guardians will be given their student's schedule when they arrive this evening.
Families will then follow their students' schedule, visiting each classroom for an 8-minute teacher/course introduction. At the conclusion of the classroom visits there will be informational tables set out for school organization, clubs and extracurricular activities. The Counseling staff will also be available for a meet and greet during this time.
Please note that if you have students in multiple grade levels at BMHS please review their schedules and feel free to pick and choose which classroom introductions you would like to attend during the Open House teacher/course introduction. For any subjects you might miss feel free to reach out directly to the teacher at the conclusion of the classroom visit portion or via email for the information they shared.
Contact the BMHS Main Office with any questions.
The BMHS staff looks forward to seeing you all at Open House!
Go Mountaineers!