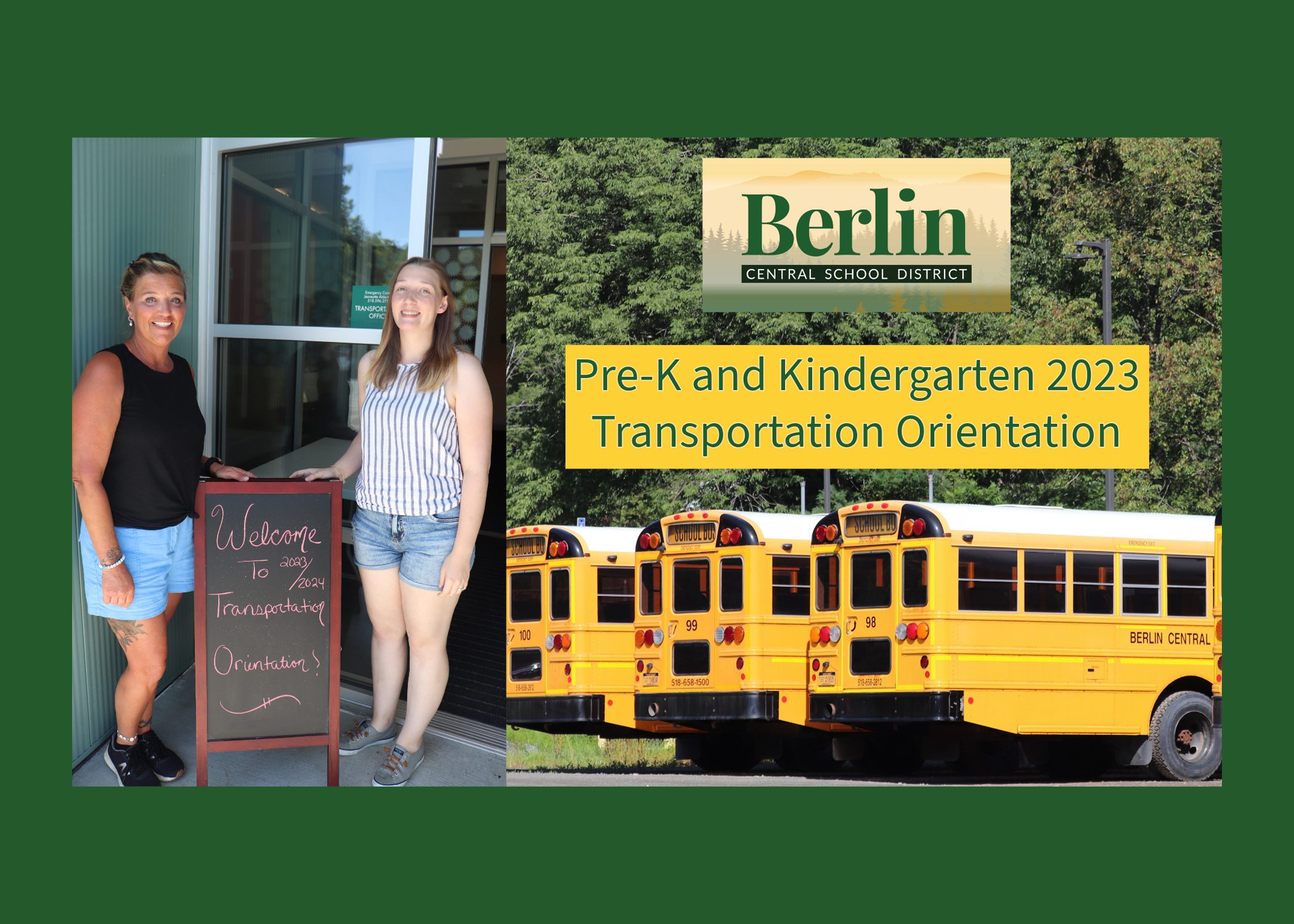 As school reopens next month, please Stop on Red Kids Ahead!
For more information and tips on school bus safety please check out this DMV website here https://dmv.ny.gov/more-info/school-bus-safety
https://dmv.ny.gov/more-info/school-bus-safety
This month BES Pre-K and Kindergarten students were invited to the Berlin CSD Transportation Facility for its annual Transportation Orientation. The youngest Mountaineers learned how to get on and off the school bus safely, buckle their seatbelts, safely cross and walk around the school bus. The students also took a ride around the bus facility to help prepare for the new school year's bus routine.
Students and parents were able to ask questions of Transportation Supervisor Jeaneatte Alderman jalderman@berlincentral.org and Bus Dispatcher Layla Davis ldavis@berlincentral.org, who put the event together.
The Transportation Department sent each student home with a safety packet and a few goodies to remember the day.
School is back in session next week! Please remember to watch for stopped school buses and make sure to stop when you see those flashing lights and stop signs. Thank you!
Please watch the bus safety video shared at the Transportation Orientation here https://youtu.be/UiNeZHK5iWA for reminders and tips on how to be responsible, safe and respectful on the school bus.
The BCSD Transportation Department looks forward to seeing you all at your stop this September!