BMHS Arts Alive June 1st 5:30- 8:00 PM
Art Exhibit, Musical Acts, Poetry Cafe and Empty Bowls Fundraiser
Did you mark your calendars for the evening of June 1st for "Arts Alive!"? During this evening of celebrating our most artistic and creative Mountaineers, prints of Senior Daniel Rivera's popular painting "Tears of Miss Justice: Mourning a Broken System" will also be on sale! Don't miss out on your copy! All net proceeds will go directly to the artist. As something different for this year, other High School student artwork on display will include price labels if you're looking for something new for your walls at home. These sales will go directly to the artists as well. See you on June 1st!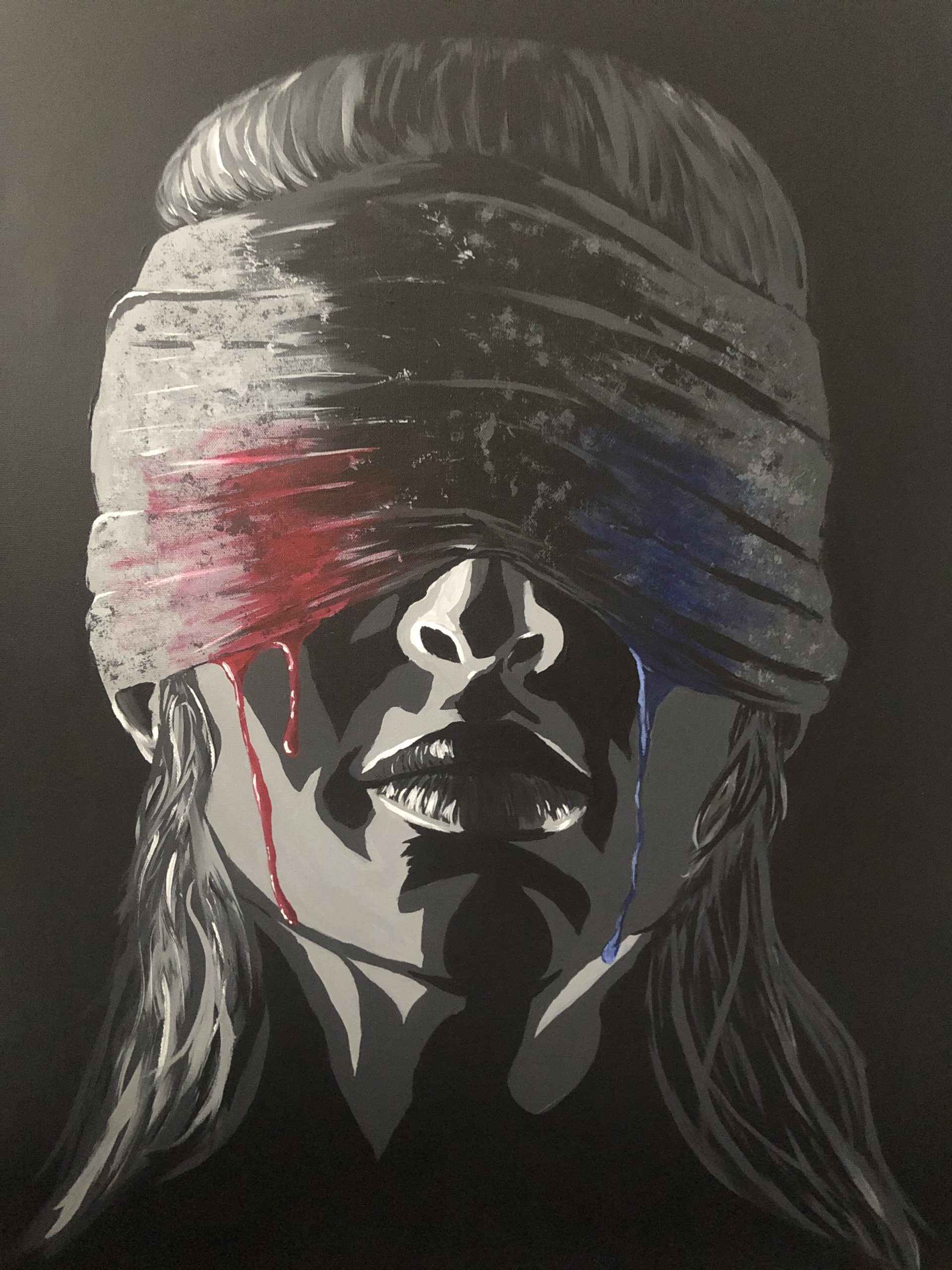 Poetry Cafe
Calling all Mountaineers! If you're looking for a chance to express yourself freely and creatively through poetry–or support your friends and teachers as they share their poetry–please come and join us at the Poetry Cafe on June 1st in the library at 7:00 pm during Arts Alive Night. **Check out the posters below and around the school for more information.
With nothing to do, And all alone by myself — I'll make friends with the moon.~~ Haiku written by Yosa Buson
The Peace of Wild Things
, by
Wendell Berry
When despair for the world grows in me
and I wake in the night at the least sound
in fear of what my life and my children's lives may be,
I go and lie down where the wood drake
rests in his beauty on the water, and the great heron feeds.
I come into the peace of wild things
who do not tax their lives with forethought
of grief. I come into the presence of still water.
And I feel above me the day-blind stars
waiting with their light. For a time
I rest in the grace of the world, and am free.
Poetry can trigger profound moments of self-awareness or take you to another place and time, expanding your view of the world around you. ~Words by Barrie Davenport
Come share in the beauty and power of poetry at the Poetry Cafe in the library @ 7 pm on Arts Alive night! Don't miss it! Refreshments will be served. Details provided on posters around the school or reach out to Mrs. Kabir in room 111 or an ELA teacher for more information.
The Berlin Middle High School English and Language Arts Department is excited to partner with the BMHS Art Department and host its first Annual Poetry Cafe at this year's Arts Alive! night on June 1st at BMHS.
Poetry cafe submissions are open to Mountaineers in grades 6-12. Please submit your poem to nkabir@berlincentral.org or your English teacher for approval by Monday, May 22nd.
More details can be found on the flyer below.
All community members are welcome to the reciting of the poems at the Poetry Cafe in the BMHS Library on June 1st.
Date – June 1, 2023
Time – Arts Alive 5:30-8:00 pm
Poetry Cafe – 6:30-8:00 pm
For questions, please feel free to reach out to nkabir@berlincentral.org