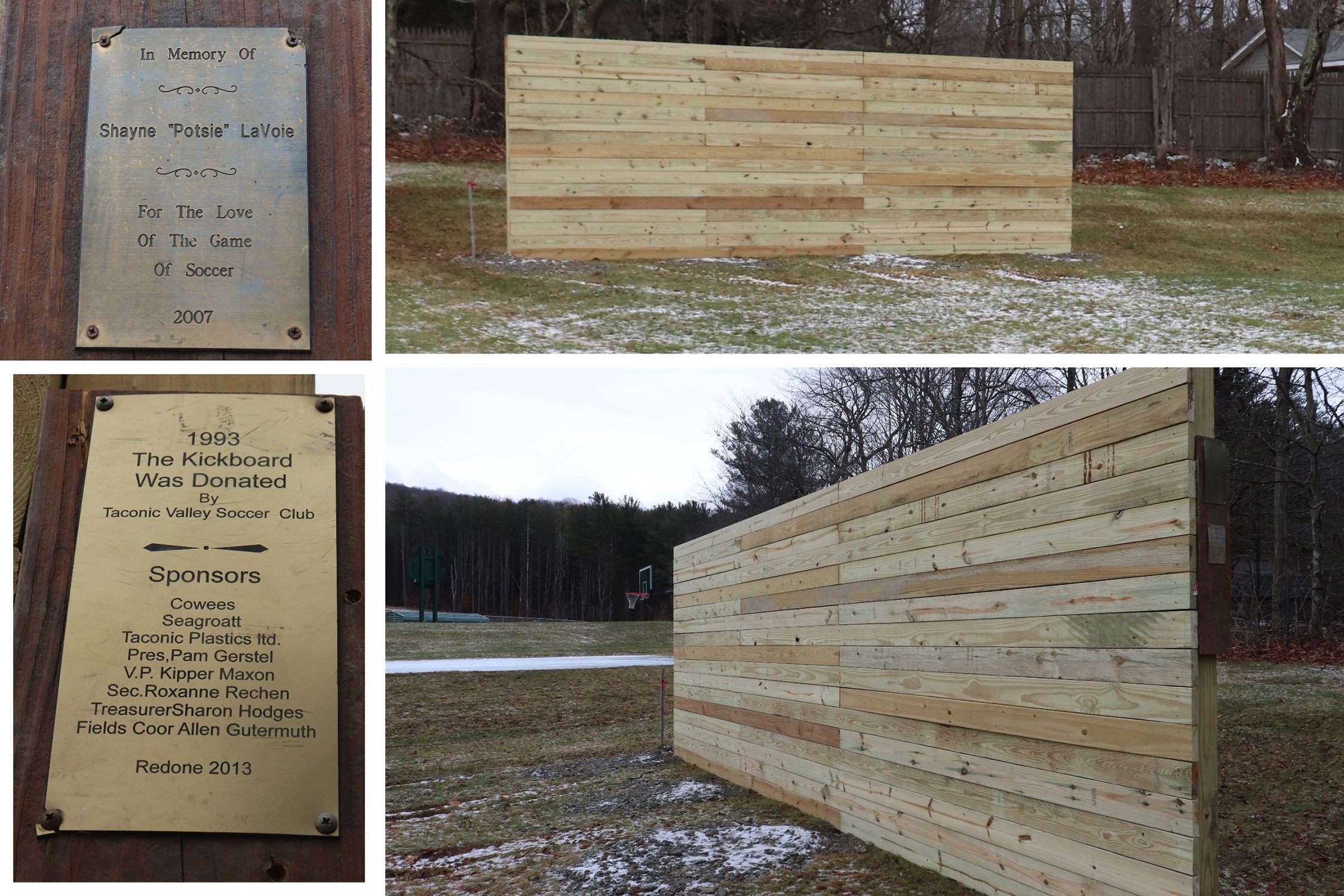 A new soccer kickboard was constructed and donated to the Berlin Central School District by Stone Mountain Builders before the holiday break. It stands on the south side of the Berlin Middle High School between the lower soccer field and the basketball court. 
Today BCSD Buildings and Grounds staff member Daryl Maxon affixed the original kickboard's donation and dedication plaques to the new board. 
This kickboard is for the BCSD community's use and the district hopes to see Mountaineers and their families honing their soccer skill and enjoying it for years to come. 
Thank you to all who originally donated the kickboard and to those who made its replacement possible.