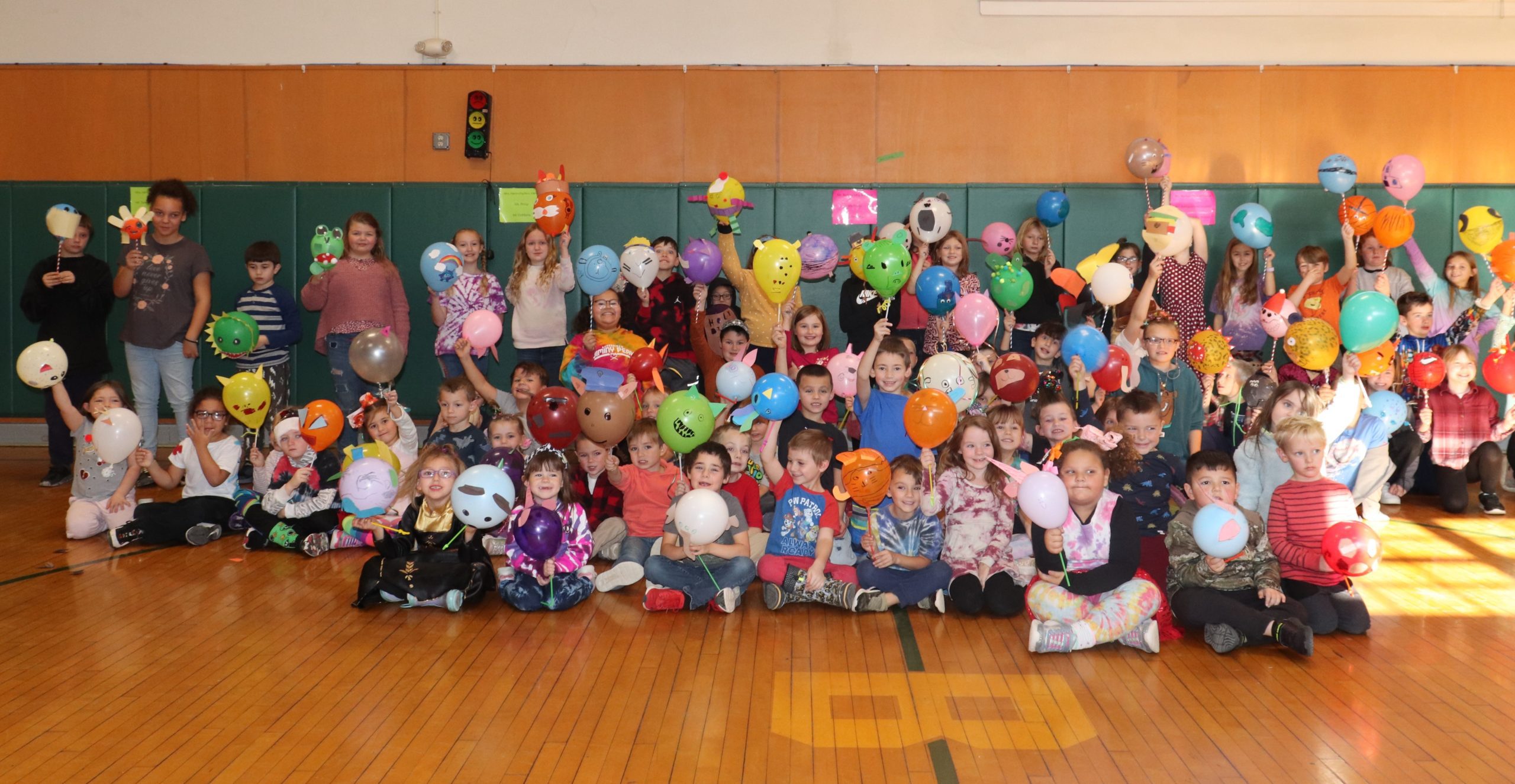 This past Monday BES Kindergarten and 4th grade Mountaineers buddied up to learn about the Macy's Day 
Parade and its floats
. The students enjoyed a read aloud of Balloons over Broadway: The True Story of the Puppeteer of Macy's Parade by Melissa Sweet (find the read aloud linked below). Students then discussed as a group the STEM project they would be working on throughout the week. The students then each designed their own Thanksgiving Day Parade balloon and before dismissal for the Thanksgiving recess held a
parade
through the hallways of BES. It was a festive way to kick-off the holiday recess and brought a lot of excitement to BES.
Thank you Kindergarten and Fourth grade Mountaineers and staff for holding such a wonderful parade.
See a video of the BES Thanksgiving Balloon Parade below.
BCSD would like to wish everyone a Happy Thanksgiving!
Balloon Parade Highlights
The Kindergarten and 4th Grade Gobble Squad 
Balloons over Broadway: The True Story of the Puppeteer of Macy's Parade by Melissa Sweet