Ms. Honsinger's High School Health Class
Ms. Honsinger's high school health class completed a unit of study on Adverse Childhood Experiences (ACEs) and trauma. The students were tasked with a research project to find the potential negative impact ACEs have on a person, including brain development and the ability to build emotional resiliency. The students also researched ways to identify trauma-informed behavior, strategies to counteract ACEs and where to seek help.
Ms. Honsinger's health students then presented their findings through research papers, memoirs, fictional stories, informational pamphlets and artistic representations.
The projects were on display during the last month of school in the BMHS library. You can see photos of their work in the slide show below.
Please note that BCSD has set up a counseling page with counselors' contact information if you need to reach out over the summer. https://berlincentral.org/bcsd-counseling-staff-and-resources/
For more information on Adverse Childhood Experiences (ACEs) please go to https://www.cdc.gov/violenceprevention/aces/index.html
Ms. Walsh's Fifth Grade Science Class
Ms. Walsh's Fifth grade Science students used an engineering design process to create, test and analyze a model capsule and parachute that astronauts use when reentering to Earth's atmosphere.
The students create a capsule big enough to hold an egg. The goal of their design is to slow the descent and minimize the force of impact to allow their "eggstronaut" to land safely and without cracking.
The fifth grade students had two landing trials. The first landing was from a release of six feet in the air. Students then analyzed what worked and what didn't from their model's design. They then were able to make adjustments or feel confident with their design and prepare for the next landing.
The second and final landing was from the second story of Berlin Elementary. This was an exciting day for the fifth grade engineers with many lessons learned about their designs. Please see the photos from the landings below.
This was Ms. Walsh's second year doing this project in fifth grade and it was a big hit.
Great job fifth grade engineers, NASA awaits!
Please find a video from the project below.
Third Grade Butterfly Study and Release
Ms. Rontey, Mr. Bourquard / Ms. Healy and Ms. Peter-Hoen's third graders studied the life cycles and released butterflies near the end of the school year!
Ms Peter-Hoen shared the following about the exciting project:
We observed our butterflies daily beginning with the larvae stage.  Students kept field journals to keep track of their observations and sketched any changes they noticed.  Eventually after a few days, we excitedly watched them go into the chrysalis stage.  Finally, they were grown into adult Painted Lady Butterflies and they were set free to live out their short life!  Students were excited and engaged throughout the project as they have learned about animal behaviors and how they survive in the wild.  Some other animals we studied were frogs, octopuses, and tigers.
Please find a video from the releases below.
Mr. Scannell's Sixth Grade Science Class
Each year Mr. Scannell's sixth grade Science students, with help from family and BMS staff, become wildlife photographers. The students use cameras, trail cameras and cell phones to capture their observations.
Throughout the school year the sixth grade Science students post their wildlife observations through photos on a shared document. Once the photos are uploaded, identifications are made by the student or collaboratively with guidance from Mr. Scannell. This document is also an opportunity for students to share what they observe and find interesting about another student's observations.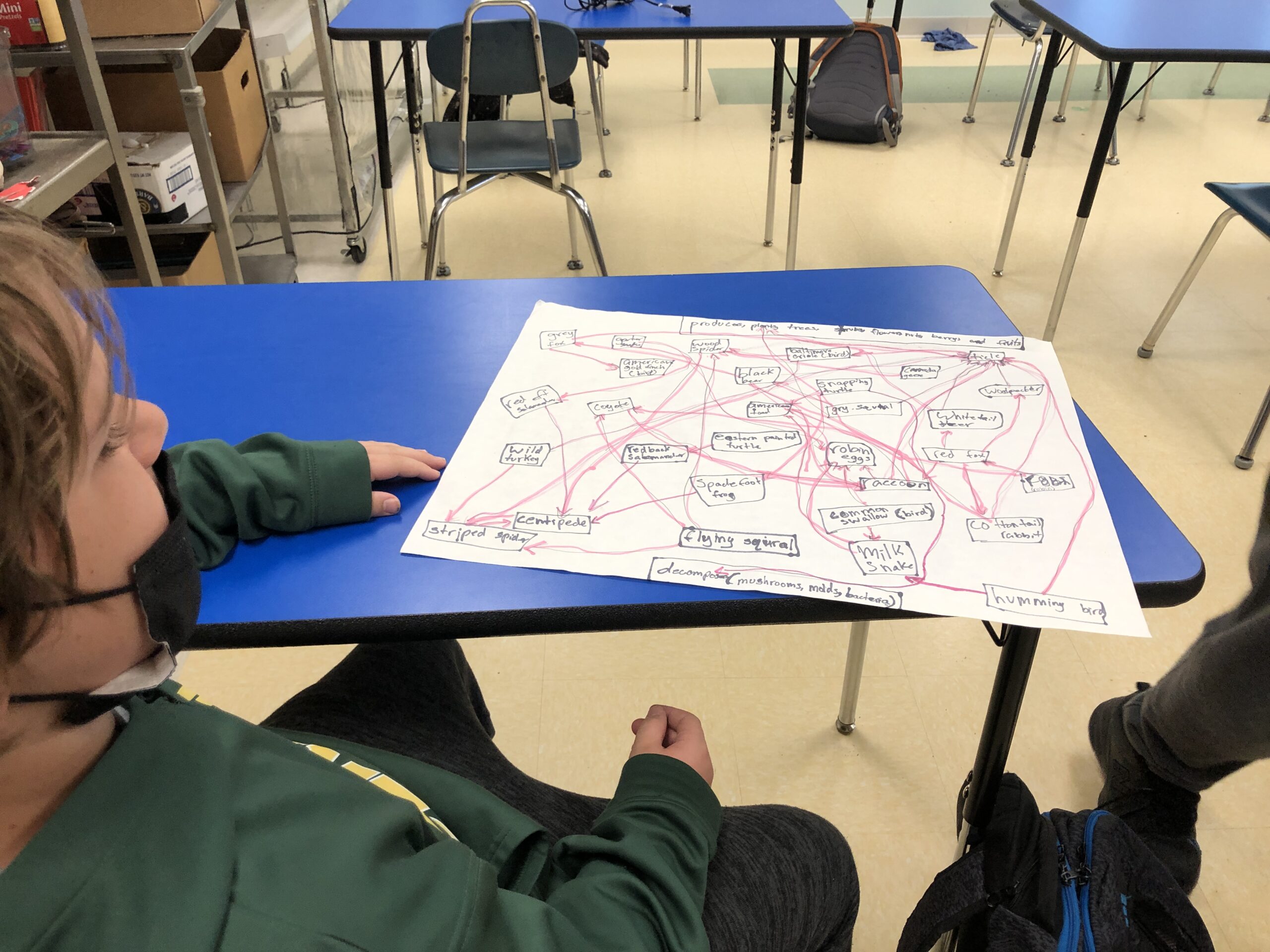 The project demonstrates the benefits of working collaboratively, and it allows for students to gain knowledge of the diverse wildlife that surrounds them.
Mr. Scannell concludes the yearlong observation project by having students create a food web, which includes all of the animals the students have observed throughout the year. The food web ties the project together by offering a visual representation of the interactions that create the energy flows and predator–prey relationship in the ecosystem where the students live.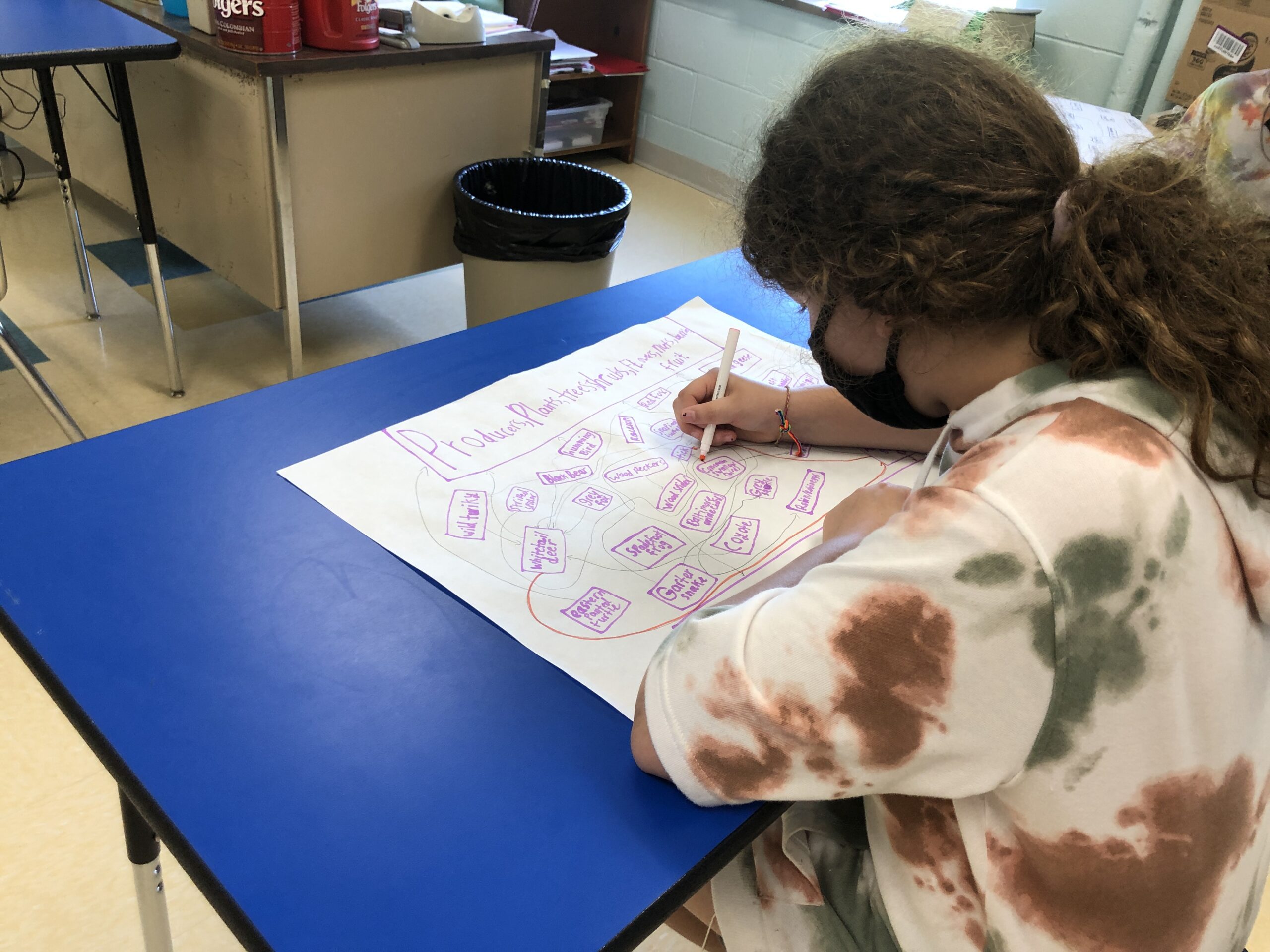 Please find their collaborative document below.
Great job sixth grade scientists!