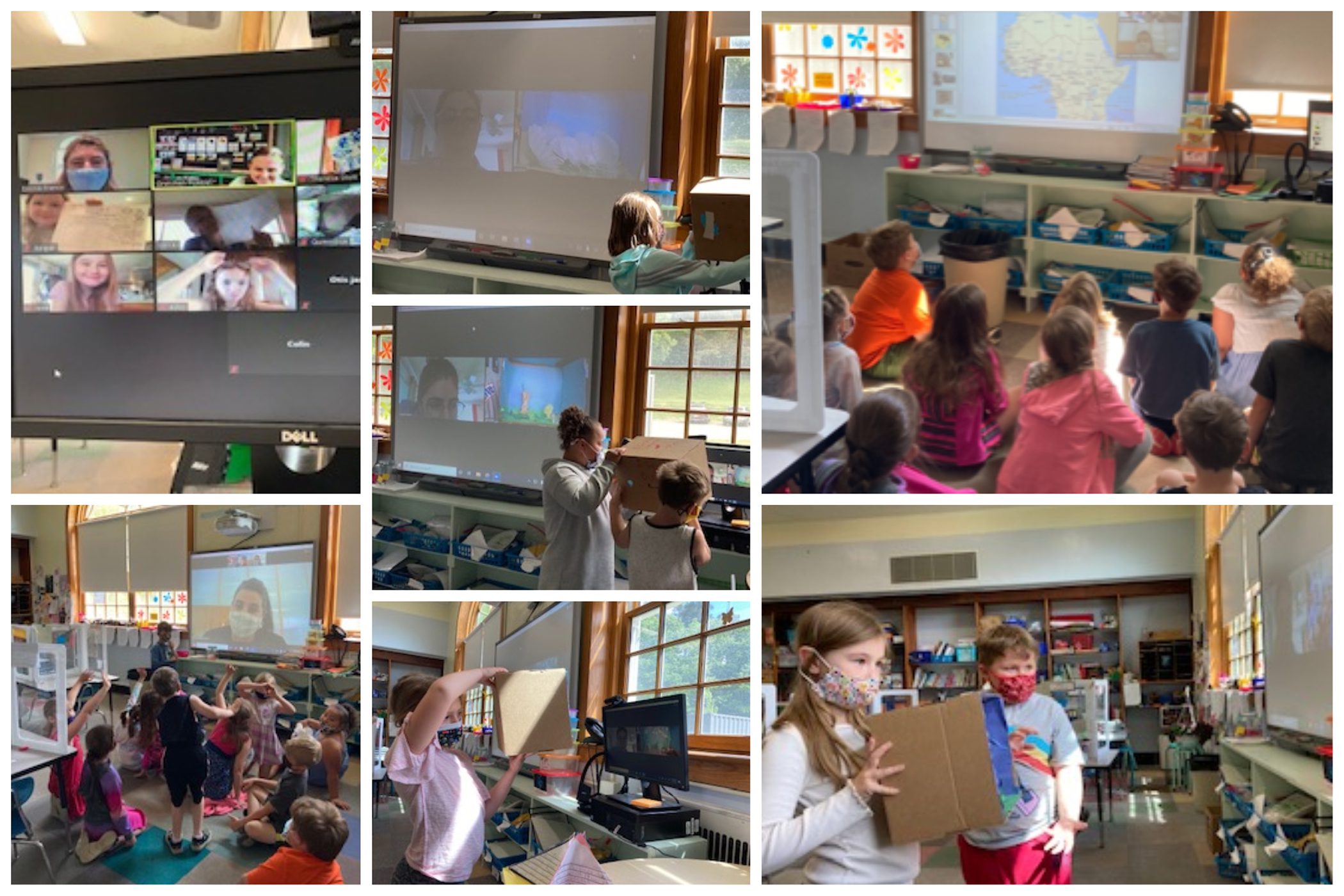 Please find Mrs. Ruebel's newsletter about her 2nd grader's collaboration with the Berkshire Museum below.
The second grade students in Mrs. Ruebel's class have participated in a year-long partnership with the educators at the Berkshire Museum.  While first working remotely on Wednesdays, and then in the classroom, the class joined via Zoom to learn from an exhibit at the museum.  First, the class studied animals from the aquarium and  learned about the diverse habitats of the world.  They traveled from the Great Plains to the Congo Rainforest, learning about habitats, adaptations, and the impact that humans have on each habitat. 
As the year progressed, the class had the opportunity to learn from different objects that are housed in the museum. They saw the sledge that was used by the first team to reach the north pole and learned about the team that made that expedition.  The students also learned about ancient Egypt by studying Pahat, the mummy from 4,000 years ago.  
As a culminating activity, a special Zoom meeting was created for students to share some of their own work with the educators from the museum.  The class worked in partnerships to study a specific habitat on Earth.  They researched plant and animal adaptations, the climate, and how humans have had an impact on that habitat.  After building dioramas to accompany their work, they presented it to Berkshire Museum. Miss Emma Franco, an educator from the Berkshire Museum, told the students that she felt happy and hopeful that the Earth will be protected in the future, knowing that students like these second graders will be responsible for it.