Emma Woolley named Valedictorian, Collin Love named Salutatorian of Berlin High School's Class of 2016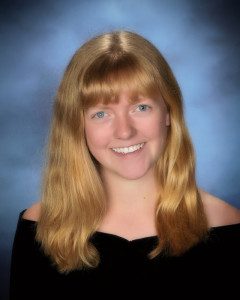 Emma Woolley, daughter of Laura Sicko Woolley and Mark Woolley of Cherry Plain, has been named Berlin High School's Class of 2016 Valedictorian. Emma has participated in the high school's MasterMinds team throughout her entire high school career and is a member of the InvenTeam and Super Troopers. Additionally, she has been a member of the school's varsity volleyball and basketball teams. Throughout high school, Emma has demonstrated academic excellence in all of her courses, qualifying for honors classes in English and Social Studies as well as an accelerated track in both math and science. Outside of school, Emma has been an avid horseback rider and became a member of the Interscholastic Equestrian Association in 2014. She has been a committed member of 4-H since 7th grade. This combination of strong academics and character has earned her a spot in both Berlin High School's National Honor Society and the National Art Honor Society. Emma plans to attend SUNY Potsdam in the fall.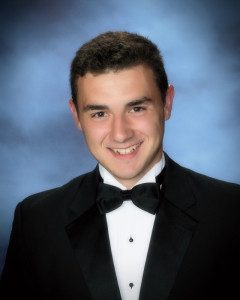 Collin Love, son of Darci Krieder Love and Michael Love of Stephentown, has been named Berlin High School's Class of 2016 Salutatorian. Collin has participated in the National Honor Society, the high school drama club, varsity MasterMinds, the InvenTeam, and Jazz Ensemble. Additionally Collin was a member of the school's varsity soccer, volleyball and baseball teams. Collin chose to take the most rigorous schedule Berlin High School can offer, including an accelerated track in math, science, honors English, and social studies classes since 9th grade. For his senior year, Collin chose to further challenge himself, participating in the Questar III New Visions STEM program held at RPI. Collin has also volunteered with the community having given fifty hours of his time to teach music to younger kids at summer camp in 2014, and this year served as the school's 2015-2016 American Red Cross Blood Drive coordinator. Following graduation, Collin plans to attend Rochester Institute of Technology in the fall studying engineering.